Nowadays, there are more and more quality labels to demonstrate a socially or environmentally respectful approach. The field of champagne is by no means spared and specific labels exist to differentiate winegrowers who adopt an approach that respects the vines and therefore the wine. In this article, we will present the HVE approach that the Jeangout family started a few years ago….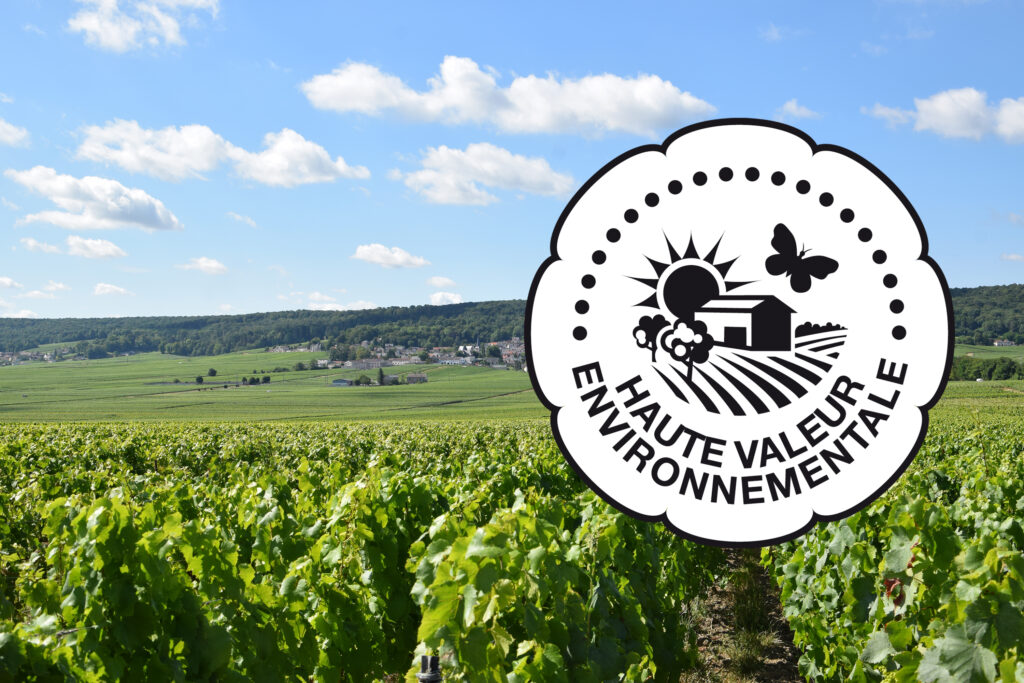 What is HVE certification?
HVE stands for High Environmental Value and is a voluntary approach based on three levels. It is an official approach, regulated by law, and accessible to all farmers on a voluntary basis.
The 3 levels of requirement :
Level 1 : Compliance with environmental regulations. This is a prerequisite for access to the other levels.
Level 2 : compliance with a reference system of good environmental practices, consisting of 4 themes (biodiversity, fertilisation, phytosanitary protection, water management). This is an obligation of means based on the principle of sustainable agriculture. This level is not compulsory for access to level 3.
Level 3 : this is the only one that allows the "High Environmental Value" label to be obtained. It implies obligations to achieve results in the four areas mentioned above. The environmental performance of the farm is then evaluated by precise result indicators (treatment frequency index, overall nitrogen balance, etc.).
The HVE certification of farms is a response from the agricultural world to society's expectations for a more environmentally friendly agriculture.
HVE certification in figures :
In France
17,500 farms certified level 2 or equivalent (figure 1 July 2019)
5399 farms certified level 3 HVE (figure 1 January 2020)
In the Marne
459 farms certified level 2 or equivalent (figure 1 July 2019)
535 farms certified level 3 HVE (figure 1 January 2020)
Champagne Jeangout certified HVE :
The Jeangout family has been producing its champagne with the greatest respect for tradition and the environment since 2000. Thanks to this perseverance in associating quality and responsible and reasoned production, it obtained the High Environmental Value label in 2015. In order to complete and improve this sustainable production, Champagne Jeangout has decided to apply for the Organic Agriculture certification in 2019, in order to obtain a label that speaks to everyone and proves its interest and passion for nature and the environment.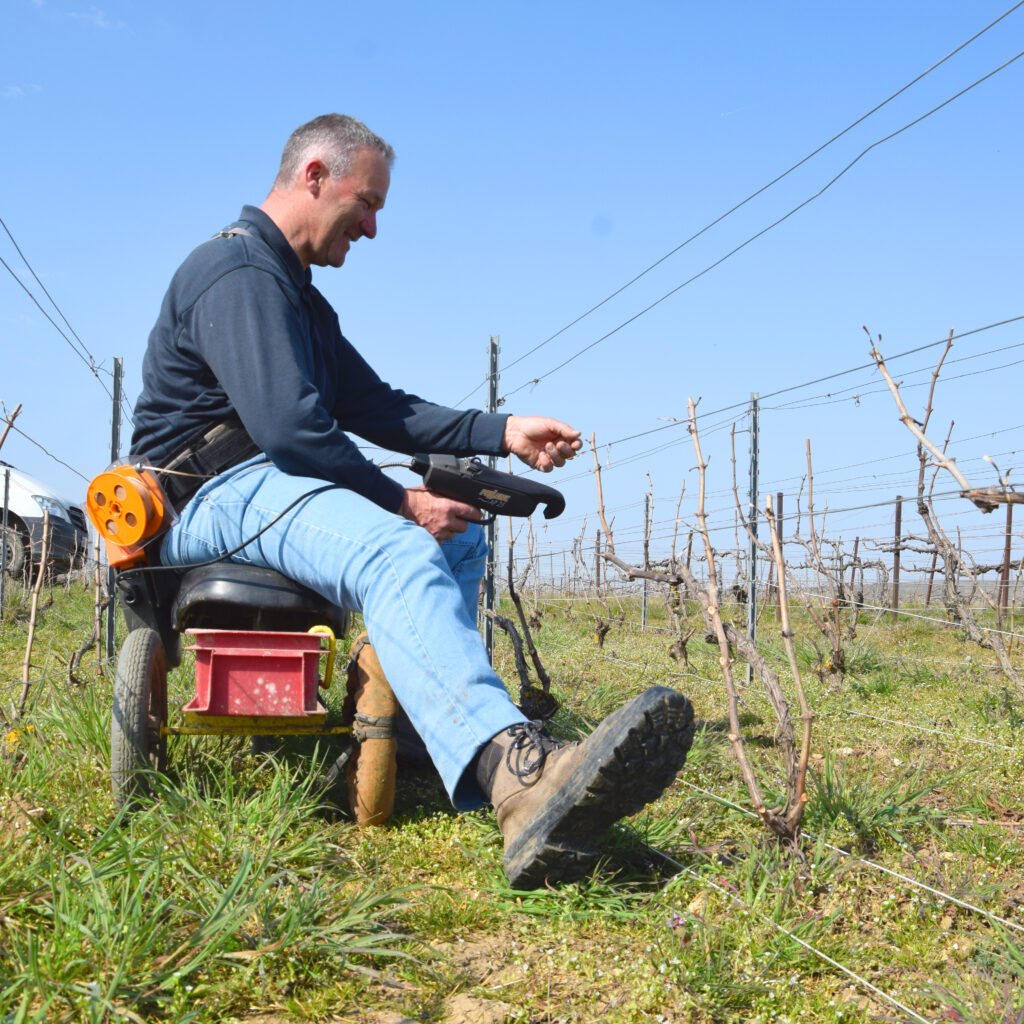 Answers to your questions by Didier Jeangout :
Why did you embark on HVE certification ?
I had already stopped using weedkillers a few years ago, I have always tried to preserve nature. Ecology is very important to me and so I decided to get HVE certification to show the importance of sustainable development. It also allows me to stand out from other wines.
Was certification a challenge ?
No, not at all, because I have always worked my vineyard in the most natural way possible. I didn't have to do much to be natural. Today it is my Organic Agriculture certification that is a daily challenge.
In concrete terms, could you detail some of the practices you have implemented ?
Throughout the year we maintain vegetative hedges and grassed headlands which guarantee a balance and shelter for auxiliary fauna. We also no longer use any chemicals in our vineyards.
And finally, are you satisfied with what you have achieved ?
Yes, because we have seen a difference in quality between HVE and non-HVE wines. Today the HVE certification reflects our work and the quality of our champagnes, it is a real asset. I even had the opportunity to have my bottles analysed and we found no pesticide residues in our bottles, proof of a successful job.