Rosé de Saignée
A Colourful Escape
To the eye
The captivating redcurrant colour of this premier cru champagne invites us to discover it. We have fine bubbles when served and a ruby red colour.
On the nose
Following its graceful regular strings of fine bubbles, it is first of all a bouquet of small wild strawberry scents that delicately reaches our senses and guides us towards a universe of caramelised sweetness.
The expressive nose opens up with a profile of red fruit, cherry and blackcurrant.
In the mouth
The palate is crisp, exhaling aromas of redcurrants and fleshy blackberries between refined effervescence and a precise dosage. This exceptional wine would be in perfect harmony with a duck breast cooked a la plancha and accompanied by a reduction of meat juice with cranberries.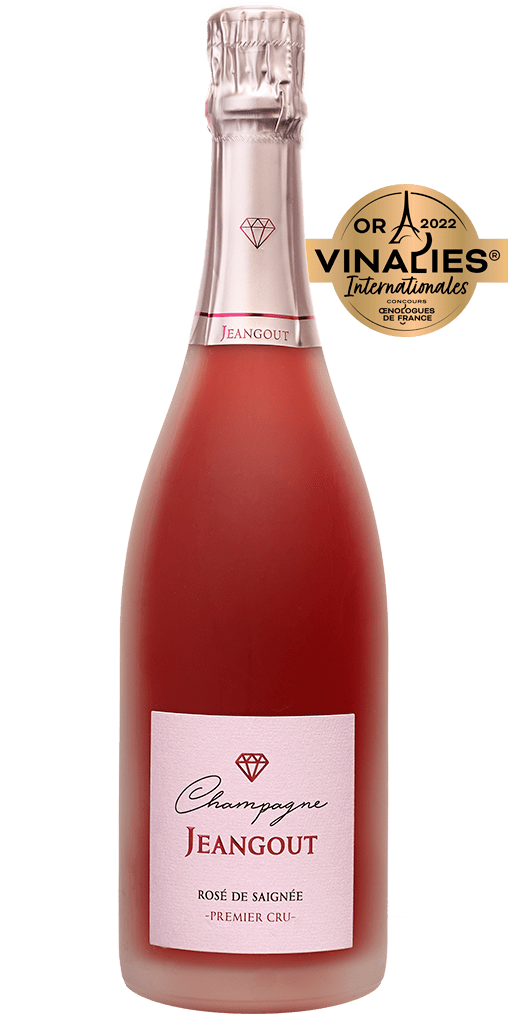 Champagne Rosé de Saignée
Made from Pinot Noir grapes, our Rosé is produced by "Saignée". After several hours in contact with the grape skins, the juice acquires a natural ruby colour, intoxicating with subtle but deep aromas of red fruits for a fruity and expressive champagne.